Khongsittha Muay Thai Gym in Bangkok: Where Hospitality Meets Fitness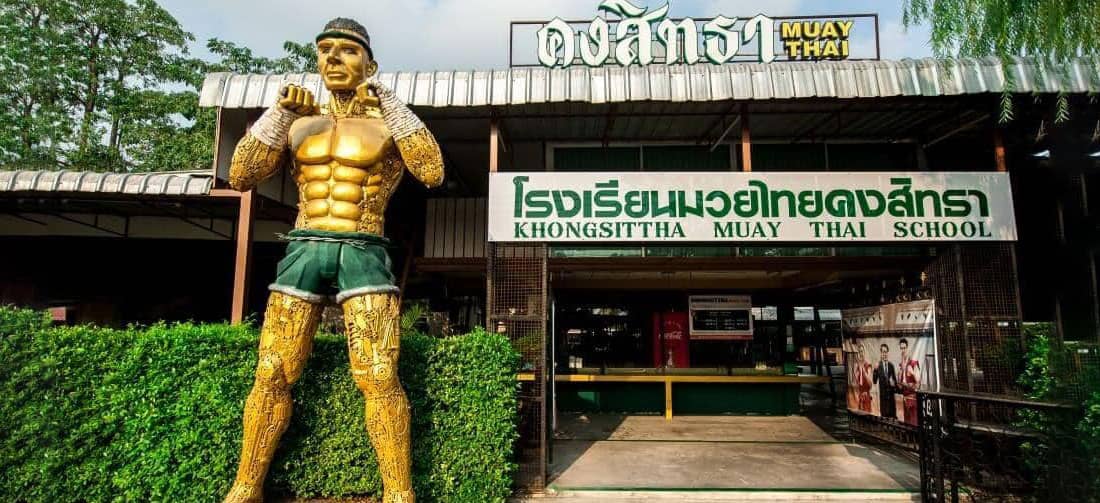 East Meets West
In the past several years, Thailand's national combat sport, Muay Thai, has worked its way out of the ring and into gyms across the globe as people step off the treadmill and turn towards non-traditional methods to achieve their fitness goals.
With a surge of fighters and fitness buffs from all over the world making pilgrimages to the birthplace of Muay Thai, the nearly endless stream of "authentic" Muay Thai gym choices in Bangkok can be daunting. That's where Khongsittha (KST) Muay Thai gym comes in.
Khongsittha Muay Thai gym stands out from the plethora of Bangkok gyms for two distinct reasons:
They emphasize hospitality through their local hotel and restaurant partnerships to offer fully inclusive yet authentic packages.

They offer customized training and travel experiences for fighters from all backgrounds and fitness levels.
Khongsittha Muay Thai Gym Background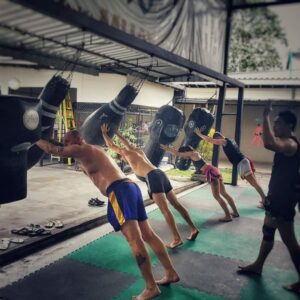 In 2013, Matthew Deane left his acting and singing career to fully focus on his passion for Muay Thai. He co-founded the Khongsittha Muay Thai gym with entrepreneur, and his new brother-in-law, Dunk Visutthithada. Today, in addition to co-owning the gym, Matt is still a popular Muay Thai fight announcer in Bangkok stadiums.
As stated on the KST website, today their mission is to become a powerhouse in Sports Tourism by creating a "modern Muay Thai experience for all, using traditional Muay Thai values."
On any given day at the Khongsittha Muay Thai gym, you'll find two types of fighters: the Thai and expat locals from their own neighborhood who want to train, either recreationally or competitively, and foreigners who traveled to Thailand for that once-in-a-lifetime, authentic Muay Thai training experience.
Sleep Like You're on Holiday
To help their customers visiting from abroad get the most out of their training, and focus on honing in their fighting skills rather than worrying about daily life details abroad, Khongsittha has partnered with a local hotel and restaurant to provide all-inclusive training packages.
Nestled in a Thai neighborhood 15 minutes from downtown Bangkok, Kiatthada House is a family-owned hotel that gives fighters a chance to get away from the downtown crowds, focus on their training and recovery, and still enjoy modern amenities at an affordable rate.
All of Kiatthada's air-conditioned rooms are furnished in a similar style to what one would expect to find at a quality Thai resort. Each room comes with modern-day comforts that travelers typically look for accommodation, including a private shower with toiletries, dresser, satellite TV, free WiFi, and a mini-refrigerator.
Khongsittha Muay Thai gym's goal is to take the guesswork and hesitation out of booking a training package by giving customers an easy, convenient lodging option where they'll know what to expect up front. The owners know that providing modern comforts helps fighters' bodies handle a rigorous, two-a-day training routine. Plus, you can't beat a hotel that lets you roll out of bed and walk to the gym less than a minute away.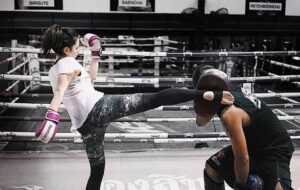 Eat Like You're a Local
Besides a bed to give your body the proper rest it needs, food is the next most important concern while training. Khongsittha's partner restaurant, Café Reverie, offers healthy, nutritionally balanced Thai food "with an American flair."
One look at the Café Reverie menu shows a variety of delicious-looking carb and protein options which are essential to fueling your body and keeping it ready for your workout.
For customers who want to venture out and sample some of Thailand's famous street food, there is an afternoon market with locally sourced food nearby the gym, not to mention vendors scattered a short walk's distance throughout the neighborhood.
Balance Training and Vacation for an Unforgettable Experience
Many of the posts on the Khongsittha blog echo the sentiment the gym has built its brand on: "Everyone should be treated the same the moment they step into the gym, regardless of age, experience, and personality."
It's apparent from both Khongsittha's foreign customer reviews and from their ever-growing, loyal local clientele, that they are committed to being more than just a gym. Khongsittha Muay Thai gym is the place you go to not only hit the bags but to also experience Thai culture and the friendliness of the Thai people that have made Thailand so famous internationally.
Khongsittha Muay Thai gym knows that Muay Thai is more than just a fitness trend; it is an honored tradition that has been passed down for generations in Thailand. With their commitment to hospitality and their devotion to inspiring and educating others in Muay Thai, the Khongsittha Muay Thai gym truly does represent, not just the best of the sport of Muay Thai, but the best of Bangkok.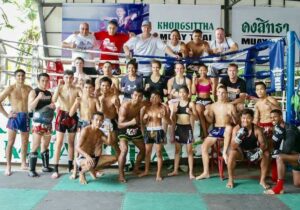 How to get there 
There are 3 options for you to travel to Khongsittha Muay Thai. The best way is by taxi. For all options, please show the Address and Note to the taxi driver. You can also check us out on Google Maps.
Address (English): 23 Sukhonthasawat Road, Ladphrao, Bangkok 10230 
Address (Thai): 23 ถนนสุคนธสวัสดิ์ ลาดพร้าว กรุงเทพฯ 10230
Note to taxi driver: "ค่ายมวย คงสิทธา" อยู่ถนนสุคนธสวัสดิ์ ใกล้แยกโรงไม้ ซอยนาคนิวาส 48 ข้างปั๊ม NGV และ Mini Big C (ขึ้นทางด่วน ลงเกษตรนวมินทร์ มาทางสตริวิทยา 2)
Phone: 02-932-9911
Option A: Taxi Only
Tell the taxi driver to take the highway towards Ramintra and take Kaset Nawamin Exit.
Option B: BTS Skytrain + Taxi
Take the BTS to On Nut Station, then take a taxi from Lotus Shopping Mall via highway towards Ramintra and take Kaset Nawamin Exit.
Option C: MRT Subway + Taxi
Take the MRT to Ladphrao Station, then take a taxi or motorbike taxi from the subway exit (no highway) towards Ladphrao Soi 71 – Nak Niwat 48. For Option C, please show this note to the driver: เข้าซอย รัชดา 36 ทะลุหลังลาดพร้าววังหิน และออกถนนสตรีวิทยา 2 จะเจอ ค่ายมวยคงสิทธา ติดมินิบิ๊กซี (Mini Big C) ใกล้แยกโรงไม้
Recommend

0

recommendations
Published in Muay Thai & Martial Arts, Fitness, Guri Reviews