4 high-intensity fitness classes for a great full-body workout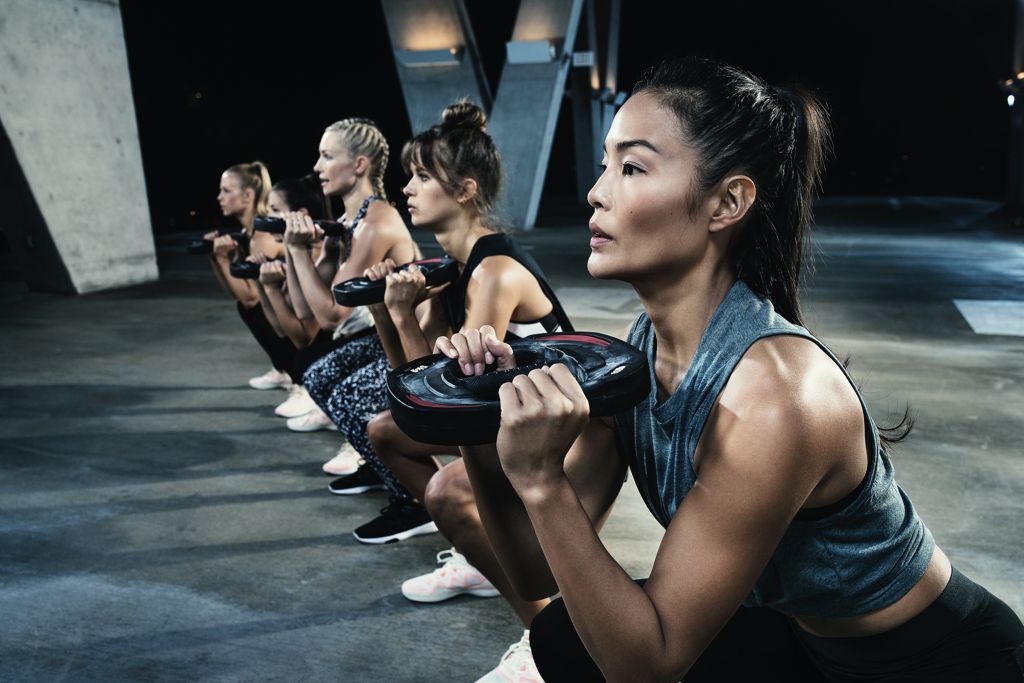 Are you looking for a group fitness class that's going to give you plenty of 'bang for your buck'? Do you want a class that will improve both your cardio fitness and strength…and push you towards your limits? Look no further than these high intensity classes that are growing in popularity around Asia, and all over the world.
CrossFit
CrossFit classes are run by qualified coaches and are usually set up in simple spaces such as warehouses. Participants form part of a close knit community that encourages and supports one another, and often socialises together! They've also essentially created their own sport by establishing the CrossFit games where they compete to be named as the fittest CrossFit athlete in the world.
Workouts will vary but consist of a similar structure including warm up, workout of the day (WOD), skill and strength work, and a cool down. The exercises are functional and you'll definitely get a full body workout with the combination of high intensity body weight exercises (such as pull ups and sit ups), and equipment based exercises (think tyres, ropes and weights!).
Find out more about whether CrossFit is right for you.
F45
Founded in Australia in 2012, F45 is a relatively new, functional fitness class that is available in Asia. At first glance, it has many similarities with CrossFit and other high intensity group classes. However this class doesn't require any power lifting, or technical weight lifting. Every single workout is also unique, so you should never get bored!
F45 studios offer video workout demonstrations and a results based approach to improving strength and cardio fitness through high intensity interval training (HITT). New franchises are popping up all around Asia providing more opportunities for people to get fitter and stronger.
Bootcamps
This high intensity class is usually offered by gyms or independent personal trainers. You'll usually find that the classes are based outdoors at the local park, beach, or perhaps even a 'surprise' location that varies each week! In Asia, classes are typically held early in the morning or just before sunset in order to beat the heat.
The content of the class will include both cardio and strength elements, and will vary depending on who's running it. You might find yourself doing a combination of circuit based strength and fitness using your body weight or small equipment, with some teamwork and games thrown in for high intensity fun. Be prepared to get dirty as part of the experience!
Spartan
Spartan training was born out of the needs of the modern human. Inactive, overweight, desk bound, inflexible and unfit are some of the characteristics of many people in today's world that inspired the launch of this style of training.
This is an outdoor functional fitness class that truly takes in the environment around you. You won't find any fancy equipment; just push ups to do, ropes to climb, rivers to run through, logs to carry, mud to crawl through, all in the great outdoors. Athletic movements combined with a mind-set of grit and determination will help you seriously boost your strength and endurance levels, and hopefully enjoy yourself along the way!