Description
Pure Essential Oil 10 ml – Only on Guri, get 20% OFF
AVAILABLE IN:
✅Pure Cinnamon Essential Oil
✅ Pure Lemongrass Essential Oil
✅ Pure Lavender Essential Oil
✅ Pure Eucalyptus Essential Oil
✅ Anti Stress: Pure Signature Blended Essential Oil
(A mixture of Lavender Essential Oil and Bergamot Essential Oil)
✅ Pure White Tea Essential Oil
✅ Pure Neroli Essential Oil
✅ Pure Oudh Essential Oil
✅ Pure Peppermint Essential Oil
✅ Pure Tea Tree Essential Oil

✅ Pure Sandalwood Essential Oil
✅ Pure Frankincense Essential Oil
✅ Pure Pink Lotus Essential Oil
✅ Pure Frangipani Essential Oil
✅ Pure Jasmine Essential Oil
✅ Pure Rose Essential Oil
✅ Pure Ylang Ylang Essential Oil
✅ Pure Rosemary Essential Oil
✅ Pure Geranium Essential Oil
✅ Pure Bergamot Essential Oil
✅ Pure Orange Essential Oil

Ingredients:
Pure Essential Oil
Directions:
For using aromatically: Add 5-10 drops of our Essential Oil into the water-filled container of our Oil Burners or Electric Humidifiers. The oil will naturally vaporize throughout the room. For best results, clean your humidifier regularly. The amount of oil to be used may vary depending on the Humidifier/Burner size and room size. Add additional drops to adjust for a stronger aroma as desired.
Disclaimer:
Our Essential Oils are packaged in a dark amber glass bottle in order to avoid deterioration and protect the aromatic and therapeutic properties of the oils.
Always ensure that the bottle lid is tightly secured after use to avoid spillage and evaporation of the oil.
Store products away from moisture & exposure to sunlight to retain maximum freshness and benefits of the ingredients. Keep the cap tightly closed after use as natural oils can easily become rancid even with the slightest amount of water contamination. Make sure your palms are dried when in contact with the cap/lid of all products.
Store products at room temperature to maintain consistency. Weather fluctuations may affect the consistency of the oils. Butters may melt in transit during delivery or storage due to high temperatures. However, their quality remains unaffected and will regain back original consistency at room temperature. During the cold, the oils and butters may solidify, simply place the bottle in a bowl of warm water to regain consistency. 
Keep all Essential Oils out of reach of children and pets.
Never apply undiluted essential oil over areas of the body, unless under the direction of a professional therapist. Do not apply essential oils directly to the eyes, up the nose, in the ears or to genital areas. If the oil accidentally gets into the eyes or areas on the body, wash the area as best as you can with clean water and seek medical assistance if required.
In case of any allergic reactions, discontinue use. 
Keep away from flammable objects and flames as most Essential Oils are flammable.
During pregnancy, please avoid all use of Essential Oils during the first trimester. If you wish to use Essential Oils during your pregnancy, please do so under the directions of a professional or consult your health-care provider.
Natural Skincare & Aromatherapy Products handcrafted in Thailand using fresh botanicals & essential oils combined with modern dermatological science. 
Mystique Arom was co-founded by Khun Dave & Khun Vanvimol with the goal of preparing formulations that would best utilize the mystical healing powers of mother nature. Their handcrafted products comprise of ethically sourced essential oils from India and Thailand and are formulated without SLS, SLES, Parabens, Phthalates, Triclosan, Synthetic Colors & Mineral Oils. Mystique Arom's mystical range of handcrafted blends satisfy every person's ultimate skin care regime from cleansing, exfoliating, toning to moisturizing.
In 2014, Mystique Arom acquired Thailand's FDA License for all their products and began exhibiting at trade shows. In the subsequent year, they doubled the size of their store at Asiatique – The Riverfront.
"What goes on, goes in, so be picky with what you let to go on" – Team Mystique Arom
We say no to all those nasty ingredients!
We SAY NO to all those nasty ingredients that come with future long term collateral damage. A product is only as good as its ingredients are and at Mystique Arom, we pride in having our customer's faith in only formulating using skin-loving ingredients. What you put on your body is just as significant as what you put in your body.
Each formulation is crafted to suit your skin and body's chemistry without adding harsh chemicals. Our product range is formulated without SLS, SLES, Parabens, Phthalates, Triclosan, Synthetic Colors & Mineral Oils.
Following strict FDA guidelines and recommendations, all of our products are also Cruelty Free, Non – GMO and free from any added pesticides or herbicides.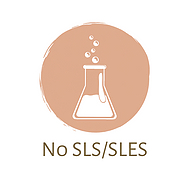 Mystique Arom does not use SLS/SLES in our product range.
Sodium lauryl sulfate (SLS) and sodium laureth sulfate (SLES) is a detergent and surfactant found in many personal care products. Prolonged contact can cause eye, skin & lungs irritation or trigger allergies.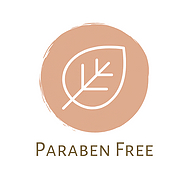 Mystique Arom does not use any parabens
Parabens can cause skin irritation, disrupt hormones in the body, harm fertility and reproductive organs, affect birth outcomes, and increase the risk of cancer.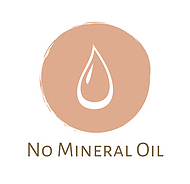 Mystique arom does not use mineral oil
Mineral oil can clog pores, suffocate the skin and increase risks of outbreaks. At Mystique Arom, we use natural plant oils and natural butters that absorb into the skin and moisturize the skin with sumptuous nutrients.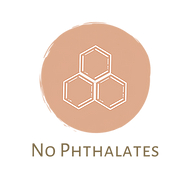 Mystique Arom does not use any Phthalates.
Often found in many skincare products, particularly perfumed skincare products and deodorants as they are used to retain and help extend the scent of synthetic fragrances.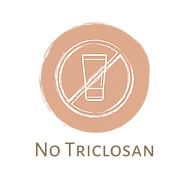 Mystique Arom does not use any Triclosan.
Several studies have shown the correlation of Triclosan with alleviated skin reactions, endocrine disruptor, cancer development, reproductive and developmental defects and harmful to the immune system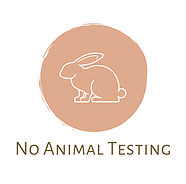 Mystique Arom does not test products on animals
Product safety can be assured without any unnecessary evil to animals and that animals shouldn't have to suffer for our beauty.